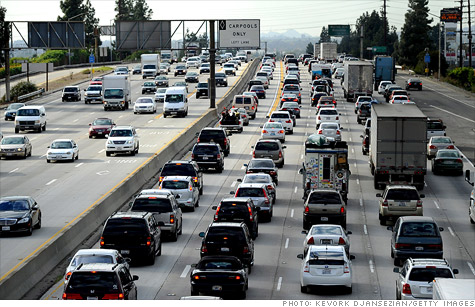 Amazingly, it appears that people are planning to travel for the coming Thanksgiving holiday.
Some 42.5 million Americans are estimated to be hitting the road on or around Thanksgiving, according to the American Automobile Association.
AAA says last year, 40.9 million people traveled during the holiday.
The numbers suggest that it is evidently common for people to travel during holidays.
OK, sorry for the sarcasm, but don't you get sick of reading "news" stories such as this at each holiday?
Perhaps a bit more pertinent (but not much) is how much people are paying for gasoline this holiday compared with a year ago.
AAA says that in the U.S. now, gas is averaging $3.39 a gallon, compared with $2.88 last Thanksgiving.