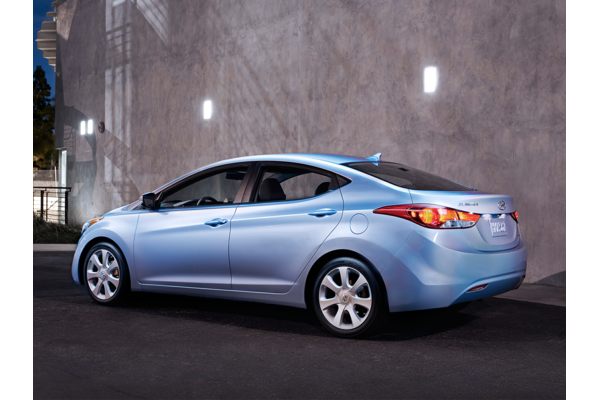 The 2012 Hyundai Elantra remains one of the best compact cars on the market, thanks to its great styling, superb fuel economy and very reasonable sticker price.
The Elantra, which got a redesign in 2011, now has a new Active Eco System that smoothes the throttle response and boosts fuel economy by as much as 7 percent.
The steering has also been enhanced.
The common design language used by today by Hyundai, which the Korean company calls "fluidic sculpture," is found on the Sonata and Accent, as well as the Elantra.
It's a beautiful body styling that makes each model look luxurious and far more expensive than the car actually is.